Hello Humphers!!
This is one of my most popular posts as you guys seemed to like my last one. This time around I 'm going to focus on smaller blogs. I am not sponsored as per usual and the only thing you can do to get yourself on this list is leave a link of your blog in the description or bribe me with chocolate that might work to :)
Sophies Makeup Blog
Sophie has incredible pictures and in depth reviews. Along with the general beauty posts. I love the variety in her posts and.. aww can we just get back to the lovely pictures again............ I just love them so much!! See this is what I'm lacking DAMN YOU iSTONE 4!!!!!!! Anyway yes the pictures............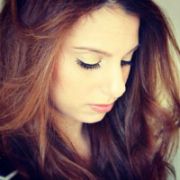 Kate is a very subtle blogger. She delivers high quality photos and the most amazing blog posts from behind the front line. I love reading her blog. It's always full to the brim with cool quirky posts I would never have thought of and I love it!!!
I'm sorry if I ramble but this blog is MY LIFE!!! Charlotte is currently at 398 followers as I'm reading this and if all of you don't go and check her out so help me!!! Charlotte has the most amazing blog. She makes me laugh but also has a very professional vibe about her (she's only 14 for crying out loud!!). She does mainly reviews but also adds in the odd bargain post and she is literally a blogger wiz!! If you need help with something to do with blogging go to her!! I'm definitely a waay better blogger thanks to her and you should all go and follow her.
(I couldn't find a picture of her)
I'M NOT JOKING GO ............................................... NOW!!!!!